W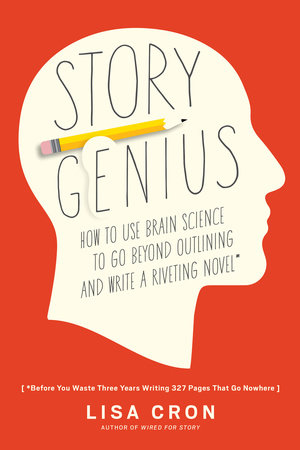 hat is one mistake that many authors make while writing a novel? Lisa Cron answers it this way:  they don't know what his story is. In her book, Story Genius, Cron sets out to let people know that there is a science behind writing a riveting novel. By using psychology and understanding the way  humans look at life, a riveting novel can be written so that it is almost impossible to put down.
This book is divided into three parts: the first part dealing with what is story and isn't, the second part dealing with creating the inside story, and the third part creating an external gauntlet to spur the protagonist's internal struggle. By going through these three stages, Cron gives the reader the necessary tools to have a formula to write novel after novel that is engaging and attention-getting.
The author gives very good tactics on how to develop a novel and has exercises at the end of each chapter for application of what was just read. She also gives examples allowing the reading to see a successful draft and an unsuccessful draft. This allows the reader to make the necessary changes to make his/her novel to maximize its potential.
I really enjoyed reading this book and can see how it can be used to write, not only novels, but also improving storytelling for those speaking to audiences.
*I received a complimentary copy of this book from the publisher in exchange for my honest review.